Take the next step to grow your business.
---
Scale your business to the next level by maximizing on the opportunities of the digital market place.
At which stage of growth is your business currently in?
---
1
800M Runner
Setting-up the business idea and begin testing the product in the market.
2
3000M Steeplechase
A Steady business generating income and breaking even with regularity.
3
10,000M Runner
A Firmly established business in the industry, trying out new markets.
4
Marathon Runner
Successful expansion and destined to become a formidable force in the market.
We assist you move to the next and next stage in your business growth by expanding your scope of operation with digital marketing.
Whether you are just starting out or expanding beyond the horizons, we've got you covered.
Looking to increase your brand presence
Ready to get more business leads
Launching a new product/service
Expand your business into new markets
Refresh or rebrand your company
Improve your brand's look and feel
Our Digital Marketing Services
---
Content Creation
Visualize your business solutions using exceptional videos, graphics and photos that showcase your product's uniqueness.
Stand Out
Search Engine Optimization (SEO)
Increase your organic search visibility and traffic by optimizing your website to perform better for relevant keyword searches.
Be found on Search
Paid Advertisements
Accelerate your business awareness, and growth with online advertisement strategies that maximize your Return on Investment (ROI).
Advertise Differently
Social Media Marketing
Engage your audience of current and potential customers with conversations that keep your business in their minds as a reliable partner.
Begin Conversations
"In a world where not just people below the age of 30 are all using mobile phones but also guys doing almost 60, Ocular Productions really helped me find a proper way of marketing to my customers on Social media."
" These guys do a great job. I am pleased by their all rounded approach to understanding your business before executing strategy. They play their part as marketers very well and their creative process adds new life to our car sales process. "
" I have a lifetime to big up Ocular Productions. Honestly, hii ni "mbogi" true. Their process - from creative concepts, video production, design work and pushing content it out there - is second to none. I could write a book on how they have come through for me. "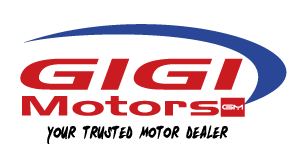 Start creating your future today
We are excited to get things moving for you. Tell us more about your business and we'll help you match the right solutions that fit your needs.
Tell Us About You